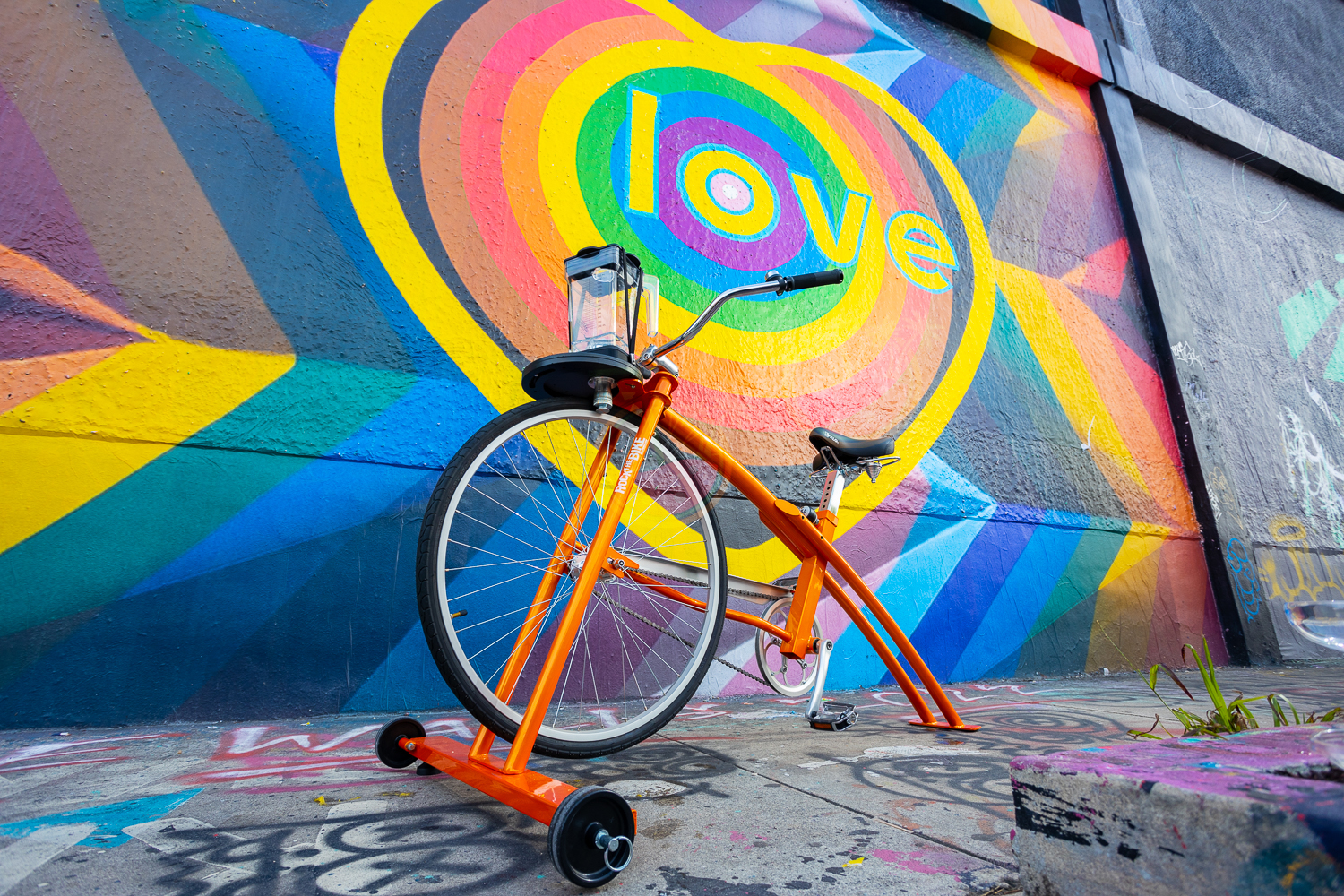 The perfect way to serve your guests drinks with a twist! Our bicycle-powered drink station that can make any blended drink like smoothies, milk shakes, and frozen drinks. Give your guests a refreshing and unique experience that's fun and delicious.  Spin Drinks uses a stationary cycle that is powered by your guests. The fruit goes into the blender jug that sits over the front wheel and after approximately 30 seconds of pedaling, they'll have their eco-friendly drink.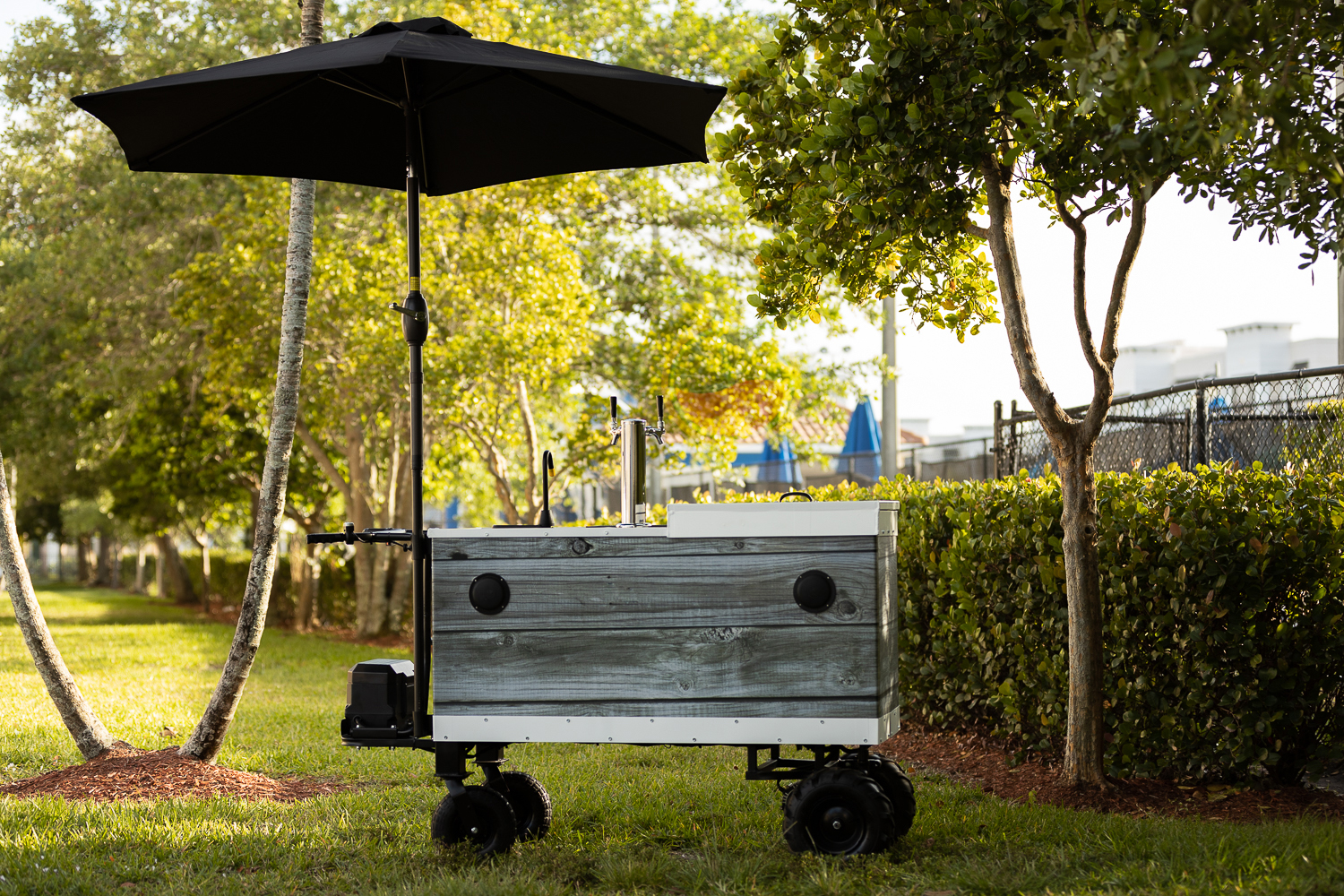 Introducing The Rolling Tap, our mobile bar cart – the perfect solution for refreshing drinks at any event. Self-propelled by battery power, our cart is equipped with a dual tap, 6 option automated drink dispenser, and a built-in ice chest. This beverage option is versatile and easy to use. Whether you are looking to serve ice cold beer, cold brew coffee, cocktails or ice-cream floats, The Rolling Tap is the perfect for events of all sizes.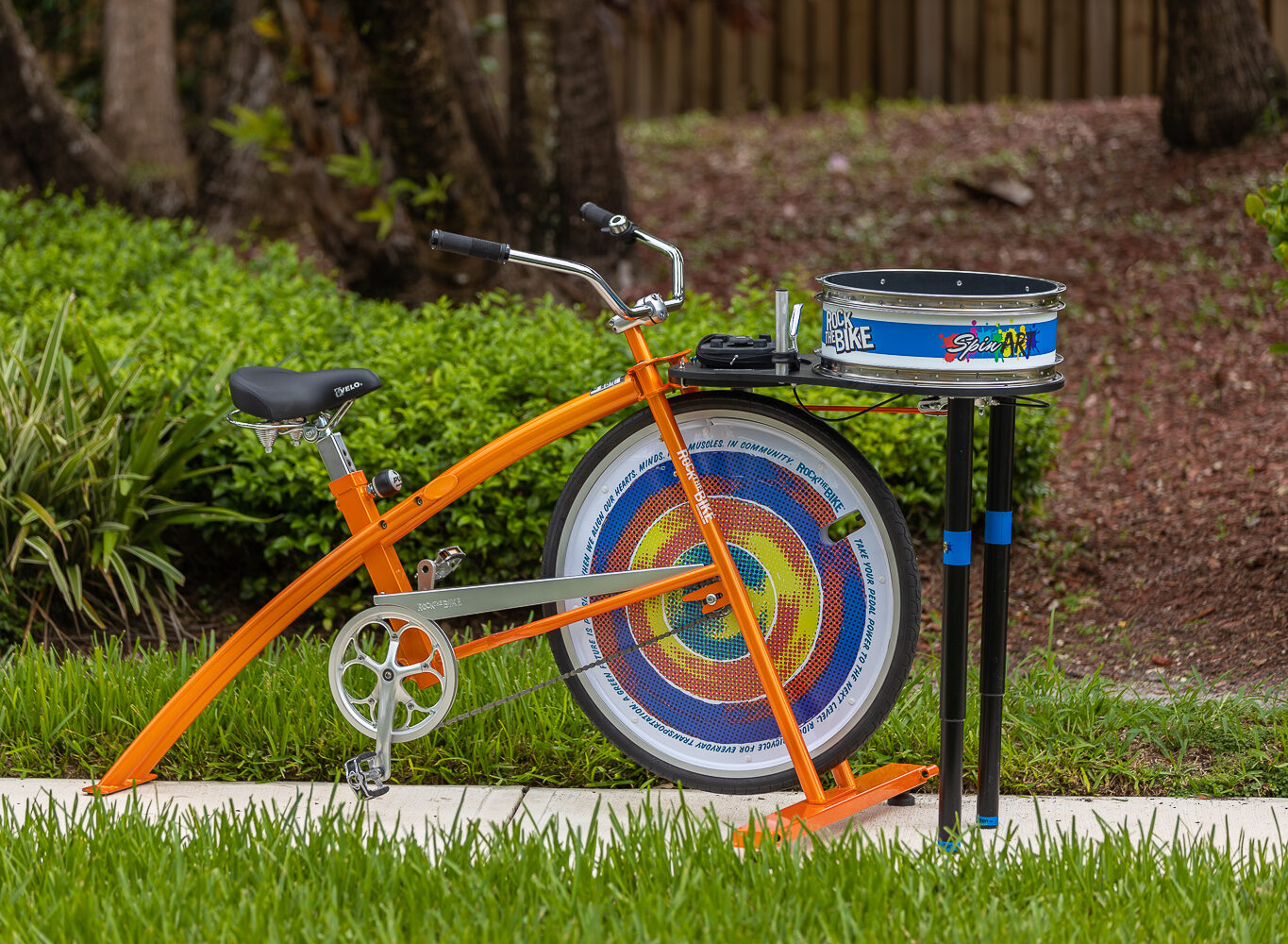 Our Bicycle-powered SpinArt station lets guests create unique art with just a squirt of the paint bottle and a spin of the wheel. They can design, create, and paint their own unique works of art in just a few minutes. This creative activity offers a hands-on fun, engaging experience where guests get to make their own art on paper or canvas. Design, create and paint your own unique works of art in just a few minutes. We provide everything needed for an unforgettable experience.